Osman: Man Utd should not break world record for Ronaldo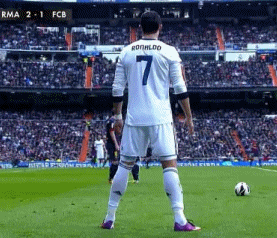 Former Everton star Leon Osman thinks Man Utd shouldn't break the bank for their former star
Cristiano Ronaldo
.
It has been reported that the Real Madrid star wants to leave Spain this summer and United have been linked with a world-record move for his services.
"I would love to see Cristiano Ronaldo at
Manchester United
," the Englishman said on
BBC Radio 5 Live
.
"Would I break the world record for him? No, I wouldn't.
"He's 32 now but he's going to play until he's 41, like he's apparently said he is. How long as he going to be at the top of his game?
"How many seasons are you going to get out of him where he is this world class player?
"If you're breaking the bank you want to guarantee you have at least six or seven years of him being a top class player.
"As good as he is, and he may do it, again I hope Man United go and get him, but I would be surprised they'd pay as large a fee as has been talked about."