Expert Soccer Prediction of Russia vs Portugal June 21, 2017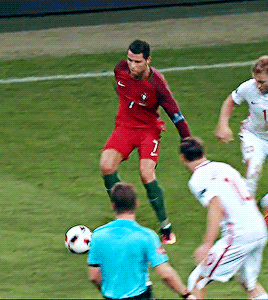 Portugal (4-4-2): Patricio; Guerreiro, Pepe, Fonte, Soares; Gomes, Carvalho, Moutinho, Quaresma; Silva, Ronaldo
Russia (5-3-2): Akinfeev; Zhirkov, Kurdyashov, Vasin, Dzhikiya, Samedov; Golovin, Glushakov, Erokhin; Poloz, Smolov
Head to Head
14/11/15 Russia 1 - 0 Portugal (Trial)
08/06/13 Portugal 1 - 0 Russia (PD Qualification)
12/10/12 Russia 1 - 0 Portugal (PD Qualification)
07/09/05 Russia 0 - 0 Portugal (PD Qualification)
14/10/04 Portugal 7 - 1 Russia (PD Qualification)
Russia's Last Five Games
24/03/17 Russia 0 - 2 Ivory Coast (Trial)
28/03/17 Russia 3 - 3 Belgium (Trial)
06/06/17 Hungary 0 - 3 Russia (Trial)
09/06/17 Russia 1 - 1 Chile (Trial)
17/06/17 Russia 2 - 0 New Zealand (Confederations Cup)
The Last Five Portugal Games
26/03/17 Portugal 3 - 0 Hungary (PD Qualification)
29/03/17 Portugal 2 - 3 Sweden (Trial)
03/06/17 Portugal 4 - 0 Cyprus (Trial)
10/06/17 Latvia 0 - 3 Portugal (PD Qualification)
18/06/17 Portugal 2 - 2 Mexico (Confederations Cup)
Score Prediction
The second match of Group A of the Confederations Cup party is predicted to be rife. The two teams are equally determined to seek victory to keep them playing in the semi-final of the Confederations Cup 2017.
Generally, Portugal is predicted to undergo a tough task in this second match. They are predicted to be struggling against Russia who won their first match yesterday, where they played in Russian cages. But Portugal themselves are predicted to be more insistent as they missed full points in the first game yesterday.
We predict this match will end with Portugal's Portugal Wins win with a score of 0-1.